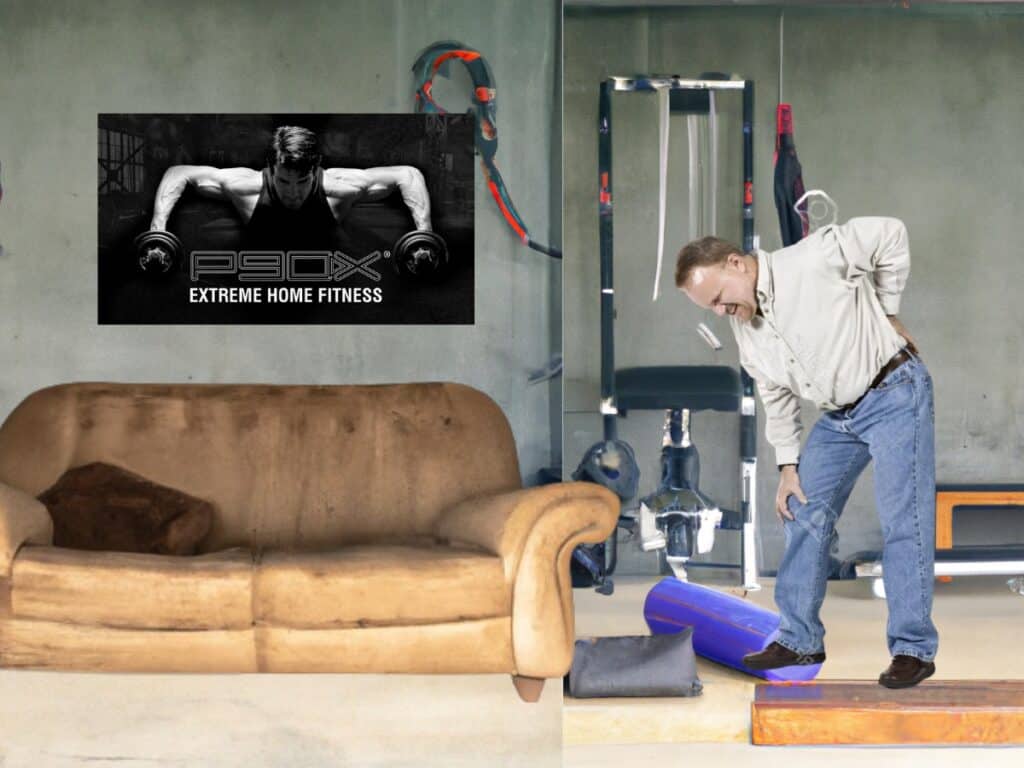 "Overenthusiastic Old-Timer Who Crushed P90X in 2003 Struggles to Lift Couch, Feels the Wrath of Father Time and Gravity"
Bob, a self-proclaimed "young at heart" man, had been tired of looking at that old couch in his garage for far too long. It had been taking up space and collecting dust for years and he had finally had enough.
So, with newfound motivation and confidence, he decided to take on the task of removing the couch on his own.
Bob, who was once a dedicated P90X enthusiast, and sure, he hadn't done the actual workout since its release back in the VHS days, thought to himself "I've still got it in me, I can do this!" and set out to prove his youth by removing that old couch out of the garage all by himself.
He remembered wise words from Tony Horton, "Do your best and forget the rest!" as he went to lift that dirty old couch.
But, as it turns out, Bob's body had a different plan. After a few minutes of grunting and straining, Bob felt a sharp pain in his back, fell to the ground, and was forced to admit defeat.
The couch remained in the garage, and Bob was left lying on the ground, realizing that maybe he was not as young as he used to be. 
His wife, who had been rolling her eyes and telling him to just call Gorilla Junk Services here in Long Beach, CA to do it for them, couldn't help but smirk as Bob sat on the floor rubbing his back. "I guess I should have listened to you," he said sheepishly.
Bob learned the hard way that sometimes, it's best to call in the professionals. A quick phone call to Gorilla Junk Services would have saved him the embarrassment and the back pain.
So, for all you "young at heart" folks out there, remember that sometimes it's best to leave the heavy lifting to the experts, and save yourself from a trip to the chiropractor.